General Mahmoud Al-Asmar
SMM IHRC > Middle East
Ambassador at Large of the International Human Rights Commission after meeting with the Supreme Council for Defense: a lengthy discussion of common issues
The Ambassador at Large of the International Human Rights Commission & Advisor to the United Nations Affairs in Geneva Dr. Haissam Bou-Said, visited the Secretary-General of the Supreme Council for Defense, Major General Mahmoud Al-Asmar at the Presidency of the Council of Min
isters in Beirut, where research was conducted on general human rights matters, especially in the comprehensive periodic review of Lebanon for this year, where the Secretary General of the Supreme Defense Council expressed all cooperation Explaining some of the issues that have happened.
In turn, Ambassador Haissam Bou-Said expressed the full cooperation of the International Commission with the Supreme Council of Defense, referring to some titles and their legal foundations, especially with regard to the formation of UN forces on the Syrian-Lebanese border. Ambassador Bou-Said explained the issue of the movement since its inception, stressing that the committee is proceeding with its provisions in the international charter, and that some of the elements in the movement attacked the army and security forces and used military tools and materials in the demonstrations, and also stressed the importance of the measures taken by the army in controlling violations of some elements and within The frameworks followed and that he will submit these details to the International Council and the Secretary-General.
The meeting concluded with the two parties stressing the need to respect and protect the rights of citizens and state rights, and to agree on continuous cooperation between the two parties and that Ambassador Bou-Said will submit a report to the Secretary-General and the International Human Rights Commission.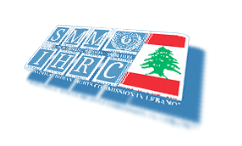 Issued:
Advisor UN Affairs in Genewa