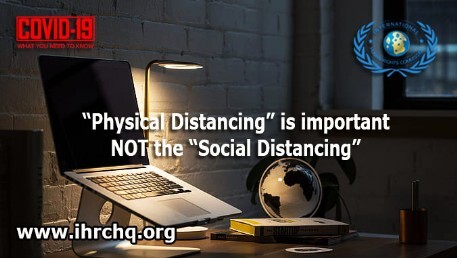 Physically staying away from others is one of the most effective ways right now to combat the spread of the coronavirus.
The WHO announced that it was moving away from the term "social distancing" in a briefing on March 20. Maria Van Kerkhove, an infectious diseases epidemiologist with the WHO, reiterated that stance in a news conference on Wednesday.
Even though WHO and some experts are moving
away from the term "social distancing," the phrase could prove hard to shake. The use of the term is now ingrained in the public consciousness and is also in widespread use among government agencies and by media outlets.
"We've been saying 'physical distancing' because it's important to remain physically separate but socially connected," Van Kerkove said, adding that people should be looking after their mental health and that of their loved ones during the pandemic.
"There's no lockdown on laughter," she said. "There's no lockdown on talking to your family and finding ways to connect."


Ambassador Mohsin Durrani
Ambassador at Large & Advisor UN Affairs
International Human Rights Commission