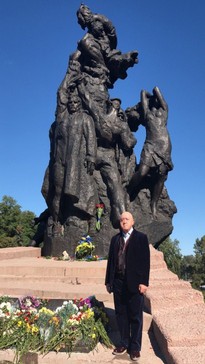 The state of Ukraine, the city of Kiev, is experiencing the 77th anniversary of Babiy Yar, in which from 1941 to 1943, 200,000 people were mass executions.
These are such nationalities as: Jews, Ukrainians, Russians, Hungarians, Romanians, Moldovans, as well as prisoners of the Red Army.
The whole world must prevent the repetition of such horror that occurred in the city occupied by the Nazis in Kiev. Most states are concerned about the manifestation of anti-Semitism in many countries of Europe. The International Commission on Human Rights honors the memory of the dead citizens of Ukraine and calls on all nations of the world community to ensure that such atrocities are not committed against humanity again.

Issued:
Mr. Iurii Kiperman First world Vice Secretary