GM/TF
Cooperation > Partners

PRESS NOTE FROM THE OFFICE OF THE SECRETARY GENERAL INTERNATIONAL HUMAN RIGHTS COMMISSION ISSUED BY H.E MOHSIN DURRANI REGIONAL HEAD ASIA PACIFIC REGION:
Under the visionary leadership of General Secretary Sir.Rafal Marcin, IHRC is working to strengthen & support all Nations capacity to engage in sustainable development through educational access, relief programs, ecological & bioethical reflections & actions, while taking in to consideration the traditional, social & cultura
l values of each Nation. Promoting Human Rights Peace, Gender Equality, Health, Economic development, awareness regarding the rights of women, children & youth in developing nations & where ever needed.
With the consent of Secretary General IHRC Sir Rafal Marcin Wasik, Regional Head Asia Pacific Region & Ambassador at Large H.E Mohsin Durrani has taken a great initiative of Organising IHRC First International Humanitarian Awards 2019 in Dubai, UAE. The details of Awards will be shared soon as we are working on it making it more Productive & successful.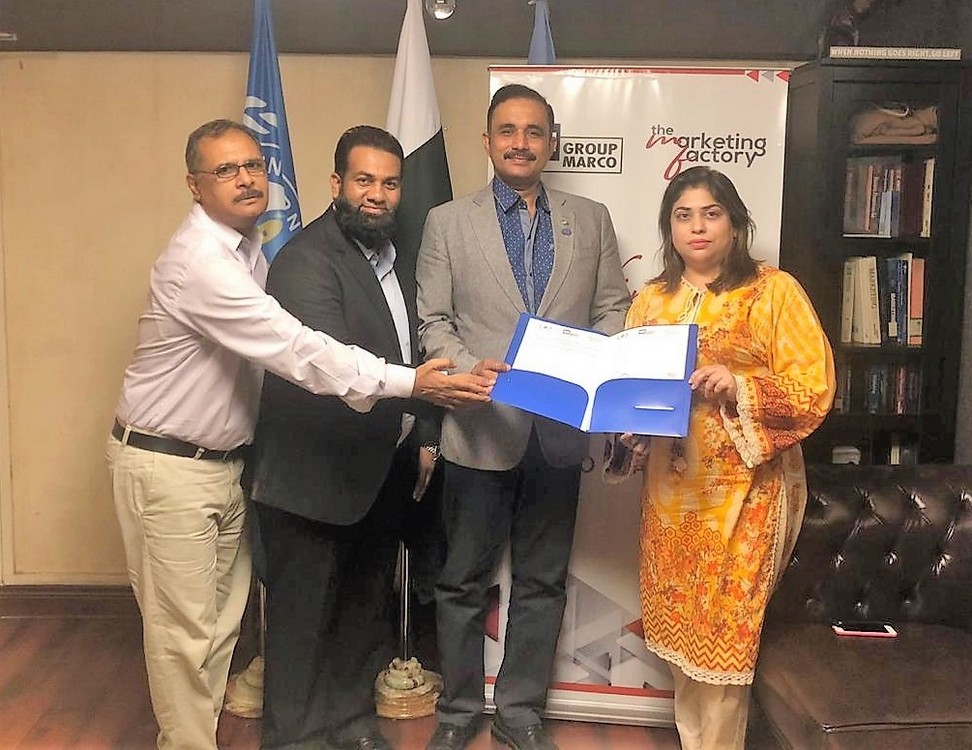 IHRC Pakistan & Asia Pacific Region has signed an MOU for organising all the IHRC Events in the Region including IHRC First International Humanitarian Awards 2019 with Group Marco FZE UAE & The Marketing Factory Pakistan. All events will be funded through donations and sponsorships. Group Marco and IHRC both will be responsible to arrange the sponsorships and donations for all events whatsoever. Group Marco FZE shall arrange workshops, annual awards, road shows, public meetup, social & humanitarian support drive and more on behalf of IHRC. Group Marco FZE is a UAE based marketing & event management consultants since past 12 years. The company is known to deliver creative, innovative & delightful solutions and turn them into commercial success for her clients.
Group Marco provides strategic marketing & planning solutions through their experienced and talented Local/international consultants. The company identify insights, strategy, creativity and imagination to help its customers find better ways to grow their business and create impactful memories. Group Marco has a proven track record of handling small to large scale events, corporate programs, public gatherings, seminars, symposiums and conferences worldwide.
The company is active in UAE, Pakistan, Qatar, USA and Canada. Group Marco is governed by professional code of ethics for consultants and is a member of America Marketing Association.
Mohsin Durrani
Ambassador at Large
Advisor UN Affairs IHRC