Global Peace Ambassador
Members > Special Ambassadors > Global Peace Ambassadors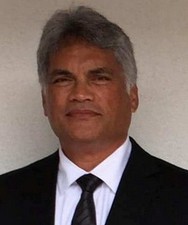 His Majesty, Edmund K. Silva Jr., Ali'i Nui Mō'ī closely resembles his direct ancestor, Kamehameha the Great. Not only is there a close physical resemblance, but there is a fierceness in spirit that is present. They both have the same determination of a warrior King protecting and uniting their people.
King Silva holds a law degree and has been a Federal Judge for the Aniyvwiya Cherokee Nation. This legal experience has served him well as he works towards restoration of the Kingdom of Hawai'i as the country it has always been.
The United States participated in the 1933 Montevideo Convention on Rights and Duties of States where a common definition of a country was determined. In Article 1 it defines a country (state) under international law as possessing four qualifications – a permanent population, a defined territory, a government and the capacity to enter into relations with other states.
King Silva has further strengthened the country's status by initiating Treaties with other countries, reorganizing the government into a modern format based on ancient traditions, actively working with Kingdom business around the world and being recognized globally as the dedicated leader of the Kingdom of Hawai'i.
I am honored, and consider it my sacred duty, to be Ali

'

i Nui Mō

'ī

of the Kingdom of Hawai

'

i.

HIS MAJESTY, EDMUND K. SILVA JR.
IHRC Global Peace Ambassador in Kingdom of
Hawai'i
His Royal Majesty, Sovereign King of the Kingdom of Hawai'i, Dr.Edmund Keli'i Silva, Jr received today the nomination for Global Peace Ambassador IHRC.
Thus, His Royal Majesty accepted the accession of supporting humanitarian activities of the Secretary General of IHRC, Prof. h.c. Sir Rafal Marcin Wasik.
Thank you to His Royal Majesty and welcome to the International Human Rights Commission
family.
Secretary General IHRC
Prof.h.c.Sir Rafal Marcin Wasik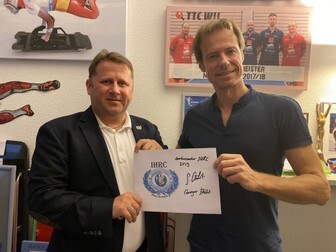 Gregor Stähli (born 28 February 1968 in

Zürich

) is a

Swiss

skeleton racer

who has competed since 1989. He won two bronze

Winter Olympic

medals in the men's skeleton, earning them in

2002

and

2006

.
Stähli also won ten medals at the
FIBT World Championships
, with three golds (men's skeleton:
1994
,
2007
,
2009
), four silvers (men's skeleton:
1992
,
2000
,
2005
, Mixed team: 2009), and three bronzes (men's skeleton:
1990
,
1993
; mixed team: 2007). He was overall men's
Skeleton World Cup
champion in 2001–02.
Stähli suffered a thigh injury during the

World Cup

competition in

Lake Placid, New York

on 20 November 2009 which eventually forced his withdrawal from the

2010 Winter Olympics

in

Vancouver

eight weeks later.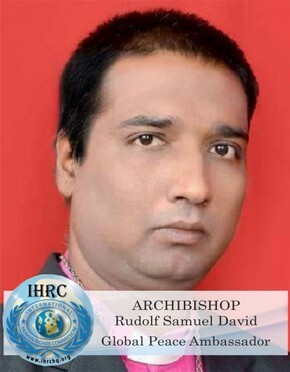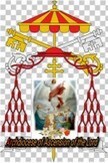 ARCHBISHOP RUDOLF SAMUEL DAVID
ARCHBISHOP OF EGLISIA Anglo catholic Greece CHURCH international
I m 15 years old that time God choosen me for God work.than God use me day by day as a Worrier of god ,when I m 20 years old I FOUNDER president shivam Welfare society I was running government school free of cost training center for women and girls tottaly free of cost and we are every Sunday going Christian colony and collect waste good coloth for poor children and peoples and god give use me and day by day new experience in life than I start preaching in CHURCHES every where in India , peace be with you.
My vision we are help every needy PEOPLE and we are make peace full world, and peace maker
My faith is only my God Father
Because with out God we are nothing.
1.world LITERARY FORUM for peace and human rights international as a international peace & human rights AMBASSADOR
2.Merle Rebirth FOUNDATION as a HONORIBLE CHAIRPERSON India
3. International frontiers for peace and humanitarian organization as a member
4. International Bishop Council as a member
5. Eglisia Anglo catholic Greece CHURCH international
As a METROPOLITAN ARCHDIOCESE OF INDIA
6.WORLD INTERNATIONAL ECONOMIC GROUP AS A MEMBER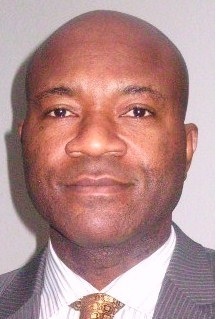 Welcome to Rockfield College of Sciences, Switzerland, as Dean of Academics , I invite a knowledge journey embedded with competitive strategies and global connectivity. RCS offers credible tools consistent with engaging experiences for higher education students while maintaining program-level competencies among reknown accreditation and standards compliance. This learning experience matches robust platform aligned with current teaching methods.
Our course-learning literatures specifically provide for continuous improvement and faculty evaluations from worldwide educational professionals. Our programs of studies are being enriched with innovative curriculum that are student-centred and career-focused designed to provide skills that enable students to expand their intellectual perceptions while they acquire knowledge that allow them to occupy positions of leadership. These perceptions have fostered our commitment to the advancement of knowledge and educating professionals for future challenges.
What makes RCS such an exciting place to learn and collaborate is that we offers diverse career enhancing programs specifically designed to broaden your knowledge and enhance your career; we are open to students needs to enrich their academic experience; and we seek dialogue with students and business community in order to continue providing quality and innovative education.
Thank you for visiting our online information sites. I wish you every success in your academic journey with us.
Dr. Jeremiah Agboola
Dean of Academics
Executive Vice Chancellor