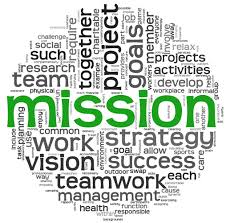 Millennium Development Goals:
Develop global partnership for development
Mission statement:

One of the most important principles of work IHRC is impartiality and independence. International Human Rights Commission painstakingly observes its aim for defending human rights not to become an instrument for political, economic or military interests. Particularly in conflict areas it attaches great value to asserting its independence from all parties involved. The nature and scope of the assistance are adjusted to the situation in the disaster zone within the framework of available possibilities. Aid measures are designed to suit the local conditions and are integrated in the economic, social and political context of a specific country or region. They are adjusted to respond to the needs and the situation of the victims, respect the dignity of the people, and protect valid laws and traditions. Aid commodities are deployed according to need and correspond to local standards. They are purchased locally so far as it is possible and useful. In its activities International Human Rights Commission is committed to the basic principles defending human rights and humanitarian aid as laid down UN and in the Code of Conduct of the Red Cross and Red Crescent and of non-governmental aid organizations in the context of emergency assistance.
The Mission of the International Human Rights Commission shall be to:
Facilitate the creation of cooperative networks and economic development programs enlisting and involving financial institutions, traditional and alternative energy producers, private enterprises, diplomatic representations, universities, governmental bodies and other concerned parties;
Promote human rights peace, gender equality, health, equality, economic development and educational access, awareness regarding the rights of women, children and youth in developing nations and where ever needed;
Broaden the understanding of sustainable economic development and promote the implementation and dissemination of norms, rules and guidelines that apply to this field;
Assist developing nations by identifying and retaining businessmen, professionals and scholars willing to act as human Rights advisors to their diplomatic and consular network;

Develop, establish and maintain 'Sister' relationships with institutions and like minded organizations located in high GNP countries and developing countries.

Strengthen and support to all Nation's capacity to engage in Sustainable Development through educational access, relief programs, ecological and bioethical reflection and action, while taking into consideration the traditional social and cultural values of each Nation.

IHRC uses the rules IUS tracttatium, IUS Standi, IUS Legations and Mix Legal Systems
SECRETARY GENERAL IHRC
Prof. h.c. Sir. RAFAL MARCIN WASIK