IHRC Treaty
Foreign Affairs > Africa > DRC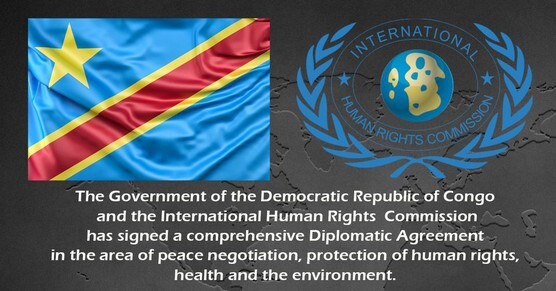 The Government of the Democratic Republic of Congo and the International Human Rights Commision
Commission IHRC has signed a comprehensive Diplomatic Agreement under Vienna Convention on Diplomatic Relationsn 18 April 1961.
IHRC as a Transnational Intergovernmental Foundation International Human Rights Commission - IHRC, incorporated in accordance with Swiss legislation, Zurich, Switzerland will provide its expertise to the Government of the Democratic Republic of Congo in the areas of public security, the fight against crime and illegal trafficking, assistance to the government in the fight against corruption and training of observers to ensure transparency in elections.
As per the Agreement IHRC will open temporarily or permanently Diplomatic Mission as premises or facilities with international and national staff, consultants, advisers and experts used by the IHRC Diplomatic Mission and hired to perform their duties on a temporary or permanent basis, in DRC Congo.