IHRC/Nigeria 2021 World Human Rights Day
What we do > Actions > Human Rights > Human Rights 2021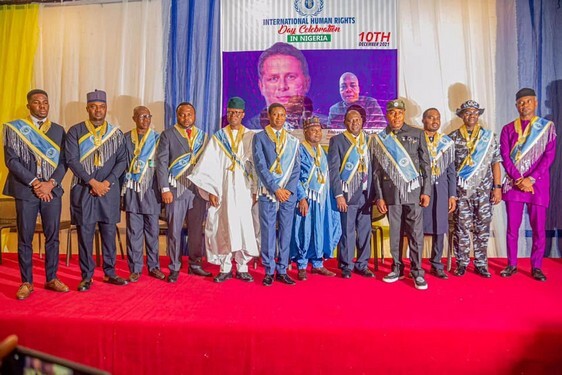 2021 World Human Rights Day: IHRC Marks Day with Diplomats and Citizenry in Nigeria
...Present Diplomatic Recognition for Deserving Nigerians and Scholarship to Human Rights Essay Competition Winner
December 10th is usually a day set aside by the United Nations General Assembly to celebrate "World Human Rights Day".
This year's theme on "Equality: Reducing Inequalities and Advancing Human Rights", was aimed to highlight what an equality solution would look like and how human rights-based approaches to development are the best way to reduce inequalities and resume our path towards realizing the 2030 Agenda; and highlight how greater equality is a 'prerequisite' for overcoming global crises.
In Nigeria, the International Human Rights Commission under the careful watch of His Excellency Prof. Sir h.c. Rafal Marcin Wasik IHRC Secretary-General and Ambassador (Dr.) Friday Sani, the Ambassador at Large Nigeria and Commissioner for West African Countries; hosted African Communities and Diplomatic Missions in Nigeria in the commemoration of the 2021 International Human Rights Day with Special Awards for deserving Nigerians and scholarship donation to the Award Winner of the International Human Rights Day Essay Competition at the Federal Capital Territory Abuja.
The event took place at Sheraton Hotel Abuja under the distinguished chairmanship of Senator Michael Opeyemi Bamidele, the Nigerian Senate Committee Chairman on Judiciary, Human Rights and Legal Matters, with the Honorable Chief Justice of Nigeria His Lordship, Hon. Justice Ibrahim Tanko Muhammed, as the Special Guest of Honour.
In an opening remark by Amb. (Dr.) Friday Sani averred that human rights are inherent and dignity rights of every human being contained in Article 30 of the United Nations Universal Declaration of Human Rights (UDHR) in 1948 as a common standard of achievements for all peoples and all nations.
Giving emphasis, he said the one-day celebration under the Distinguished Chairmanship of Senator Michael Opeyemi Bamidele; the Chairman of the Nigerian Senate Committee on Judiciary, Human Rights and Legal Matters with Special Delegates from the British Commission Council, European Union, and Japan Embassy; is designed to provide and harness holistic approach in addressing human rights violations in Nigeria.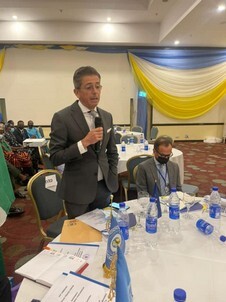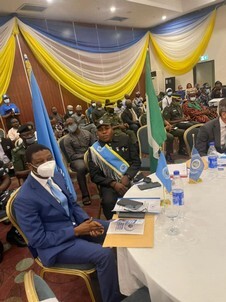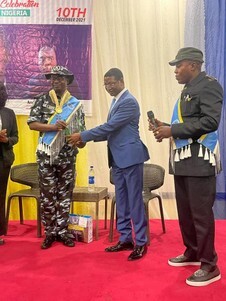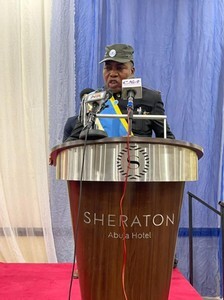 In a keynote address presented by Professor Yemi Akinseye-George (SAN), the President of the Centre for Socio-Legal Studies lamented the gross negligence over human rights protections by respective institutions and individuals, urging the need for more cooperative responsibility and formulation of policies that protect the rights of humans, particularly in Nigeria.
Across the Federation, Legal Luminaries, Police Diplomats, Renowned Social Justice Practitioners who have contributed to advancing the principles of equality as aligned with the 2030 Agenda and with the UN approach set out in the document shared framework on Leaving No One Behind, while addressing and finding solutions for deep-rooted forms of discrimination that have affected the most vulnerable people in societies, including women and girls, indigenous peoples, people of African descent, migrants and people with disabilities, among others were honored with "Prestigious Diplomatic Awards".
His Lordship Hon. Justice Kazeem Alogba CJ Lagos State High Court, the Nigeria Police Force Secretary AIG Hafiz Inuwa, Conservator-General of the National Park Service Dr. Ibrahim Musa Goni, Rev. (Amb.) Yakubu Pam ES Christian Pilgrims Commission, the DG National Agency for the Prohibition of Trafficking in Persons (represented), Representatives of Judges and other dignitaries were present.
---

Issued:
Amb. (Dr.) Friday Sani
Ambassador at Large Nigeria
and Commissioner for West African Countries;