IHRC: Visits to Police Commissioner
Press center > Africa Region > Nigeria > Rivers State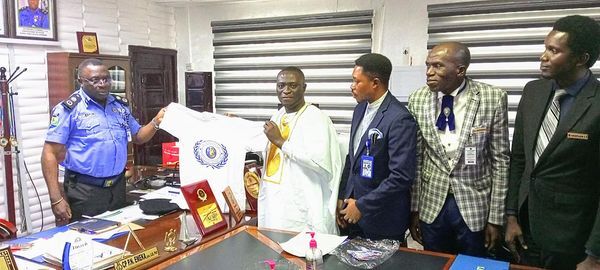 SMM IHRC Visits Police Commissioner in Rivers State
Nigeria: As part of activities marking the working visit by the South-South Regional Coordinator of the Special Monitoring Mission of the International Human Rights Commission (SMM IHRC), Fidelis Onakpoma to Port-Harcourt Rivers State, a courtesy call visit to the Rivers State Commissioner of Police, CP. Polycarp Nwonyi Emeka (PhD), was made at the State Command Headquarters, Port-Harcourt.
The visit was accompanied by SMM
Officials in Rivers State; Apostle Prof. Ikezahu Osagie Success alongside Pastor Victor Erhabor and Pastor Lucky Ehikhoya. It was an avenue to familiarize and intimate the CP about the scope of work and objectives of IHRC, emphasizing possible avenues of collaboration between the Nigeria Police Force Rivers State Command and the International Human Rights Commission in Rivers State, such that will be of great support to combating crimes and protecting human rights.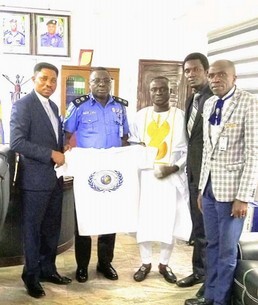 In the response of the Police Commissioner, CP P.N. Emeka acknowledged the visit, and maintained that fighting crimes or maintaining a culture of peace is everybody's responsibility.
He stressed that IHRC is a Stakeholder and would be given every support and cooperation of the Police in carrying out their activities in Rivers State.
Meanwhile, Fidelis also noted that the Organization should soon visit the Command in no-distance time for further information sharing.
---

Reported
Apostle Prof. Ikezahu Osagie Success
SMM IHRC,
Rivers State.
Fidelis Onakpoma
IHRC Editor-in-Chief Worldwide.