Iraq
Press note > Middle East > Lebanon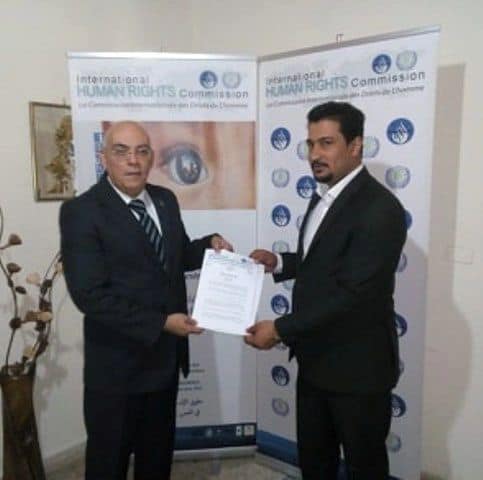 Federation of International Human Rights Commission :

Time to neutralize Iraq from conflict
The International Commissioner for Human Rights in the Middle East and her advisor to the United Nations in Geneva received Ambassador Dr. Haitham Abu Said, director of the ICRC's office in Iraq, Ali Al-Kha
faji and exchanged human rights issues related to the region, especially the recent events in Iraq.
Mr. Khafaji, Ambassador Abu Said, outlined all relevant issues, stating that the IHRC should take initiatives to seek to control all the flaws and abuses experienced by Iraq and the Iraqi people today.
For his part, Ambassador Abu Said said that the return of the old project in the Middle East and return to square one in the crisis that hit the so-called Arab Spring is a big mistake committed by the support from the beginning this trend, which brought disaster to the poor on their conditions due to such policies, which include projects such as division of the region where it is to be considered as unacceptable.
He added that Iraq emerged from its stalemate and took its decision to get out of these political alignments, and we hope to support this endeavor compassionate people who can no longer bear any additional burden.
Ambassador Abu Saeed agreed with Al-Khafji to coordinate several conferences that will highlight emerging generations and motivate them to understand international issues in order to refine new thinking arising from new international concepts to build a higher society.