Freedom - Secretary General IHRC Rafal M. Wasik
Press note > Secretary General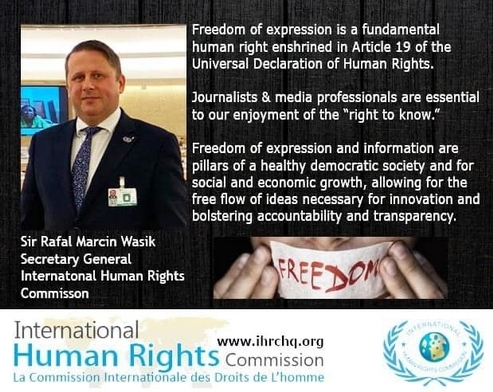 Freedom of expression is a fundamental human right enshrined in Article 19 of Universal Declaration of Human Rights.
Journalists & media professionals are essential to our enjoyment of the "RIGHT TO KNOW".
Freedom of expression & information are the Pillars of a healthy democratic society & for social & economic growth, allowing for the free flow of ideas necessary for innovation & bolstering accountability & transparency.
Rafal Marcin Wasik
Secretary-General IHRC Sir Rafał Marcin Wasik
International Human Rights Commission