State of Justice /Pancyprian Law Association
Press note > Europe Region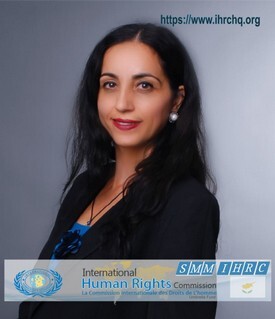 The first public discussion of Kratos Dikaiou (State of Justice)
Ambassador of IHRC Maria Antoni Mouchli attended meetings of Pancyprian Law Association
.
This press note refers to the first public discussion of Kratos Dikaiou (State of Justice) a Law Association whose father is Mr.Vaggelis Pourgourides, on 23 July 2020, at Parko Glyptikis, in Fasoula, in Limassol, with about 241 law professionals attending. The members of the Law Association are Cyprus Attorneys were present amongst whom law professors, and also the current President of the Pancyprian Law Association, Mr. Christos Clerides. Others attended the discussion such as the ex-minister of Justice and the current Attorney General. Ambassador Maria Antoni Mouchli was cordially accepted to attend the public discussion. Her choice of participating in this public discussion was based on the fact that human rights issues can be solved faster and more effectively when law professionals and law are supported to serve human rights. Also, the Ambassador wanted first to understand the intentions of this group of professionals so as to report accurately back to IHRC.
Issues of Cyprus Law and Law system were discussed by prominent law professors, the ex-minister of Justice and the current Attorney General. One of their major points were that the law system and law in Cyprus need to be reviewed because they are not as functionable any more causing prolonged court trials up to 10 years which might end up to be prolonged for 15 years which causes injustice and corruption. Another point was that they need answers to the solution of these issues. Ambassador Maria was the first allowed cordially to comment after the law professors' presentation. She referred as a first solution for law professionals to be using the existing law with love towards people which "turns law practice into caring and results for people and also turns the existing law framework from static to dynamic/in potential law."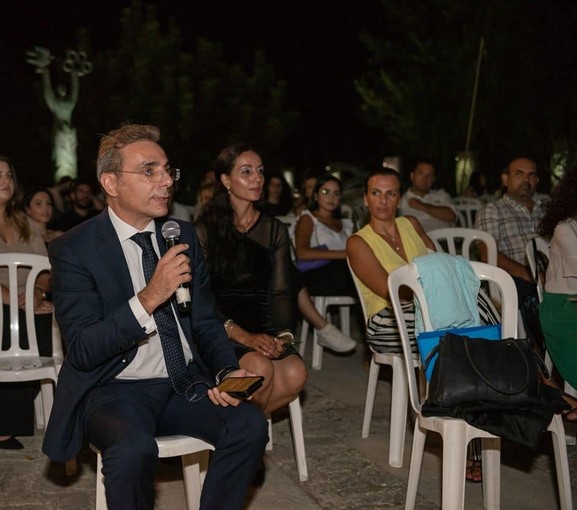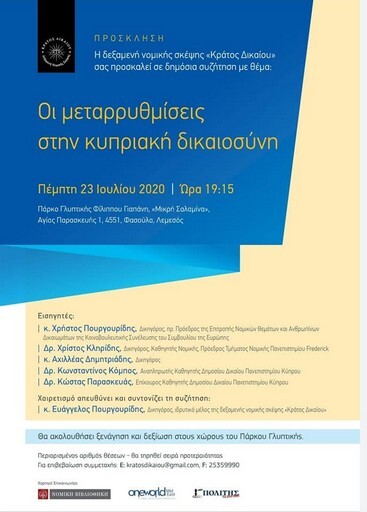 This comment focused at least on three (3) major points raised not only in Cyprus law but also international law, because despite the issues in existing law system, (a) there are ways to use the existing law functionably when the practice of law respects people's human rights. (b) This depends mostly on law professionals' intentions; the Ambassador distinguished some good professionals in Pancyprian Law Association including Kratos Dikaiou.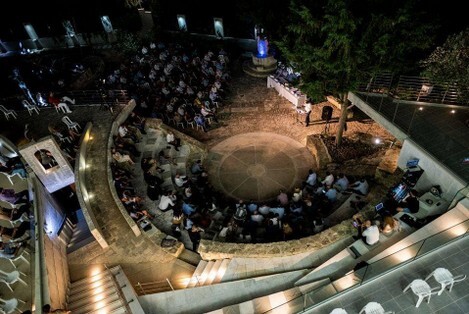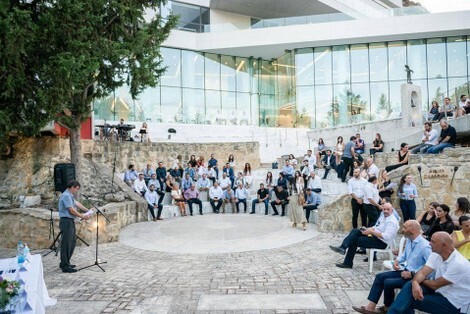 This is a good sign because currently strong ethos is hard to find internationally. A favorable point for IHRC is that law people acknowledged the ethos of IHRC through their specific representation by Ambassador Maria. (c) It is also an issue, as expressed in the law representatives' speech, that law is sometimes used not for serving the human rights of people, but for serving personal interests which means that, in these cases, practice and implementation of law lacks legality. Legality of law is an important topic of international literature.
Ambassador Maria Antoni Mouchli made the connection of IHRC with law people and she continued with more results to be mentioned in following press notes.

Secretariat IHRC in Cyprus
12/11/2020