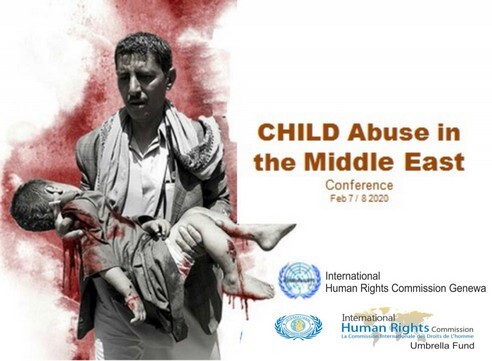 As part of the IHRC Federation, the International Human Rights Commission Geneva and International Human Rights Commission Umbrella Fund will jointly organize a conference on CHILD ABUSE IN THE MIDDLE EAST on February 7/8, 2020 in Beirut.
The Conference shall be Conducted by IHRC`s Officials with a:
To bring better improvement and knowledge on Human Rights Laws and applications
Project objectives
Parliament Laws to be amended
Beneficiaries
Sustainable Development Goals
No poverty; 4. Quality education; 5. Gender equality
Partnership types of interest
Advocacy of global issues
Regions / countries / territories:
Bahrain

Egypt

Iraq

Saudi Arabia

Syrian Arab Republic

Yemen
The International Human Rights Commission Plan 2020-2021 sets out our priorities, expected results, and strategies for the next two years.
Business sectors
Disasters
Famine Threats in North-East Nigeria, South Sudan, Yemen and Somalia