Dr.Martin Luther King
Press note > Africa Region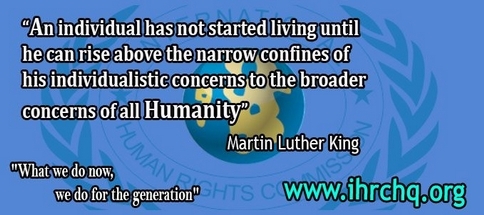 Dr.Martin Luther King Jr. was a courageous, inspirational African-American individual known throughout the world for making a significant impact during the Civil Rights Movement (1957-1968). He believed in righteousness and equality for all and guided non-violent protests for racial equality and peace.
He marched thousands of miles and made many courageous speeches to make his point clear and sp
read his messages throughout America. His famous "I Have a Dream" speech helped all people work peacefully to win equal rights.
"An individual has not started living until he can rise above the narrow confines of his individualistic concerns to the broader concerns of all humanity" is one of the most legendary Martin Luther King quotes that have inspired millions to take to the path of courage, sacrifice and unselfish service even in the present time.
The quote means that a person has not yet begun to live and see their life clearly until they set aside their own problems, and start to become concerned on the issues of all humanity.