Ishtiaq Baig
Press center > Asia Region > Meetings > Pakistan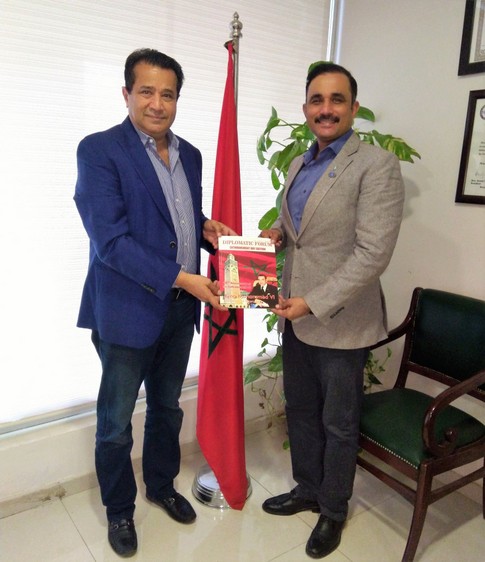 Ishtiaq Baig, A well-known name in Pakistan Business Community & the proud recipient of Tamgah-e-Imtiaz awarded by the President of Pakistan. A leading industrialist and a Vice Chairman, Baig Group of Companies, a multinational conglomerate engaged in diversified industrial and commercial activities operating in Pakistan, U.A.E. and Morocco.
He has been appointed as Honorary Consul General of Kingdom of Morocco in Karachi with the consular jurisdiction over the province of Sindh since 2007. He is also the President of MAKE A WISH Foundation Pakistan.
Ishtiaq Baig has been associated with the Federation of Pakistan Chamber of Commerce & Industry and trade politics for more than two decades. Elected as the Vice President of the Federation of Pakistan Chamber of Commerce and Industry (FPCCI) with majority in election for 2017, He has headed various important standing committees of the FPCCI, including the diplomatic affairs committee as its chairman.
Thanks Ishtiaq Baig Sahib for all your precious time & your guidance as you are the Pride of Pakistan & an inspiration. Thank you accepting our request for an MOU between Make-A-Wish International & International Human Rights Commission for a good cause. Thank you for inviting me on a Morocco National Day Celebrations.
Mohsin Durrani
Ambassador at Large
Advisor UN Affairs IHRC