Pakistan
Departments > Volunteer > Information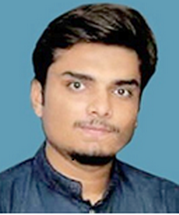 PRESS NOTE FROM THE OFFICE OF THE SECRETARY GENERAL INTERNATIONAL HUMAN RIGHTS COMMISSION:
IHRC believes in TEAM WORK for serving Humanity & Humanitarian work across the Globe with no discrimination in color, caste or religion. We would like to build a Team of Positive & Visionary Volunteers who can deliver the IHRC message across the Globe & in their respective region keeping the decorum of the organisation intact with rules & regulations.
Muhamamad Athar is responsible for receiving all the new Applications for Volunteers from Pakistan Region & for addressing any query from the existing Volunteers from Pakistan. Mohammad Athar will coordinate directly with the undersigned Regional Head for the approval of New Volunteers from Pakistan or any other approval related to the existing Volunteers after his recommendations for approval as the Regional Head will get it approved from the IHRC Head Quarter.
Regional Head Pakistan & Asia Pacific Region
International Human Rights Commission