HUMAN RIGHTS DAY 2019
Humanitarian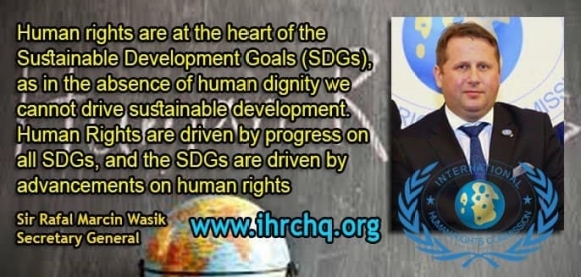 Human rights are at the heart of the Sustainable Development Goals (SDGs), as in the absence of human dignity we cannot drive sustainable development. Human Rights are driven by progress on all SDGs, and the SDGs are driven by advancements on human rights.
Human Rights Day was came into existence on December 10, 1948, when the Universal Declaration of Human Rights was adopted by United Nations. This day is observed every year across the world, as it empowers us all. The day also acknowledges the advocates and defenders of human rights around the world.
International Human Rights Commission will continue its efforts across the globe for the prevention of Human Rights Violations & our awareness campaigns for educating people the real essence of Human Rights.
Prof.h.c. Sir Rafal Marcin Wasik
Secretary General
International Human Rights Commission