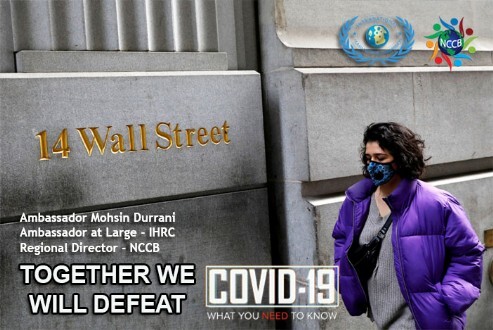 These are uncertain times for our collective humanity. On a local, statewide, national and global scale, people across the world are united in defeating the current enemy that is the coronavirus.
We can beat this foe together. Humans were biologically designed to win. And win, we will! Continue doing what our health care and government agencies are asking us to do. We will win together.
Stay well & Stay at Home.
Mohsin Durrani
Ambassador at Large
UN Affairs IHRC